OUR OFFICE USES ADVANCED TECHNOLOGY TO AID IN ACCURATE DIAGNOSIS, GENTLE AND EFFECTIVE TREATMENT, WHILE DELIVERING
AN EXTRAORDINARY EXPERIENCE FOR PATIENTS.
What Makes
Mountain View Endodontics

Cutting Edge?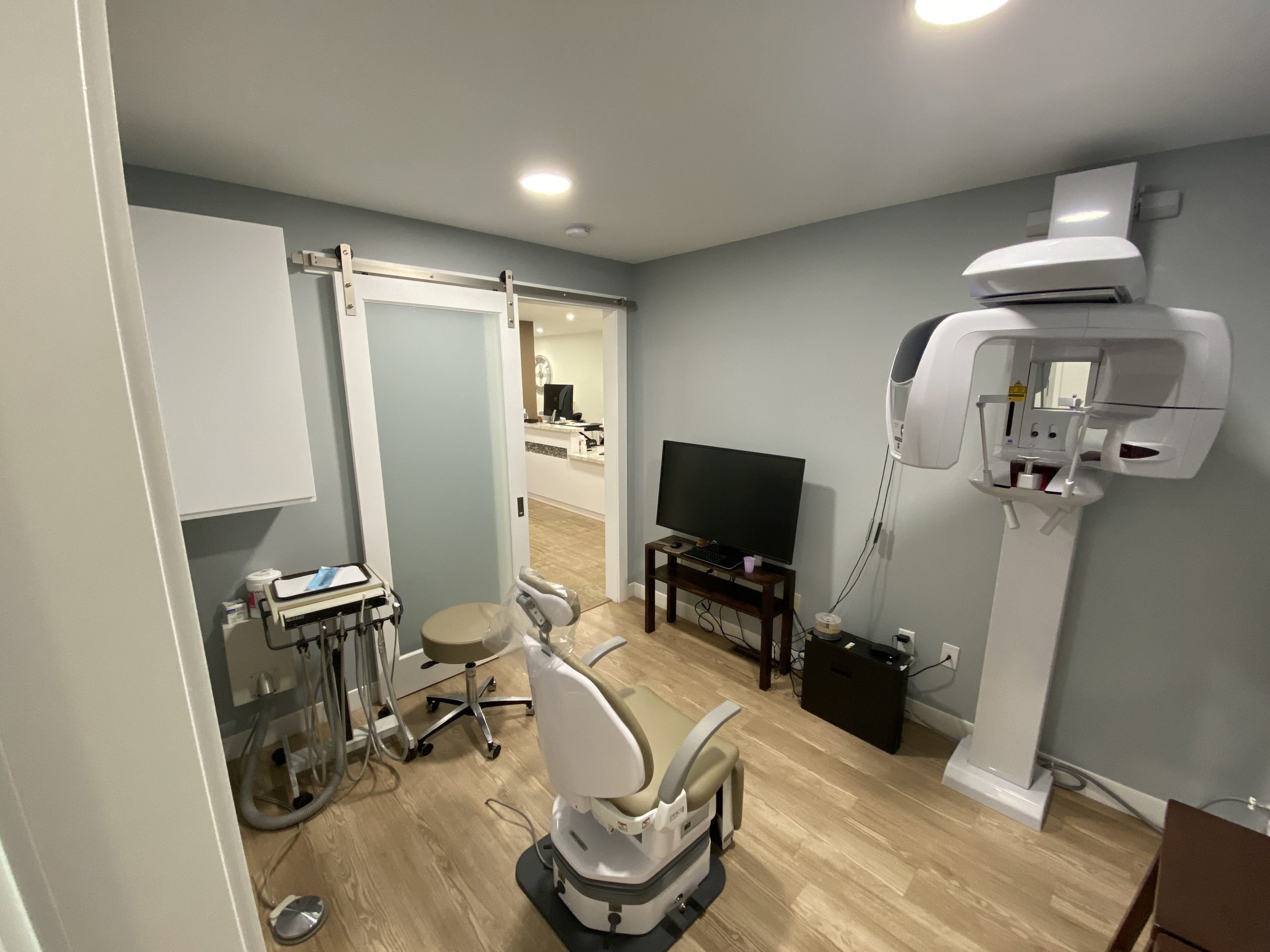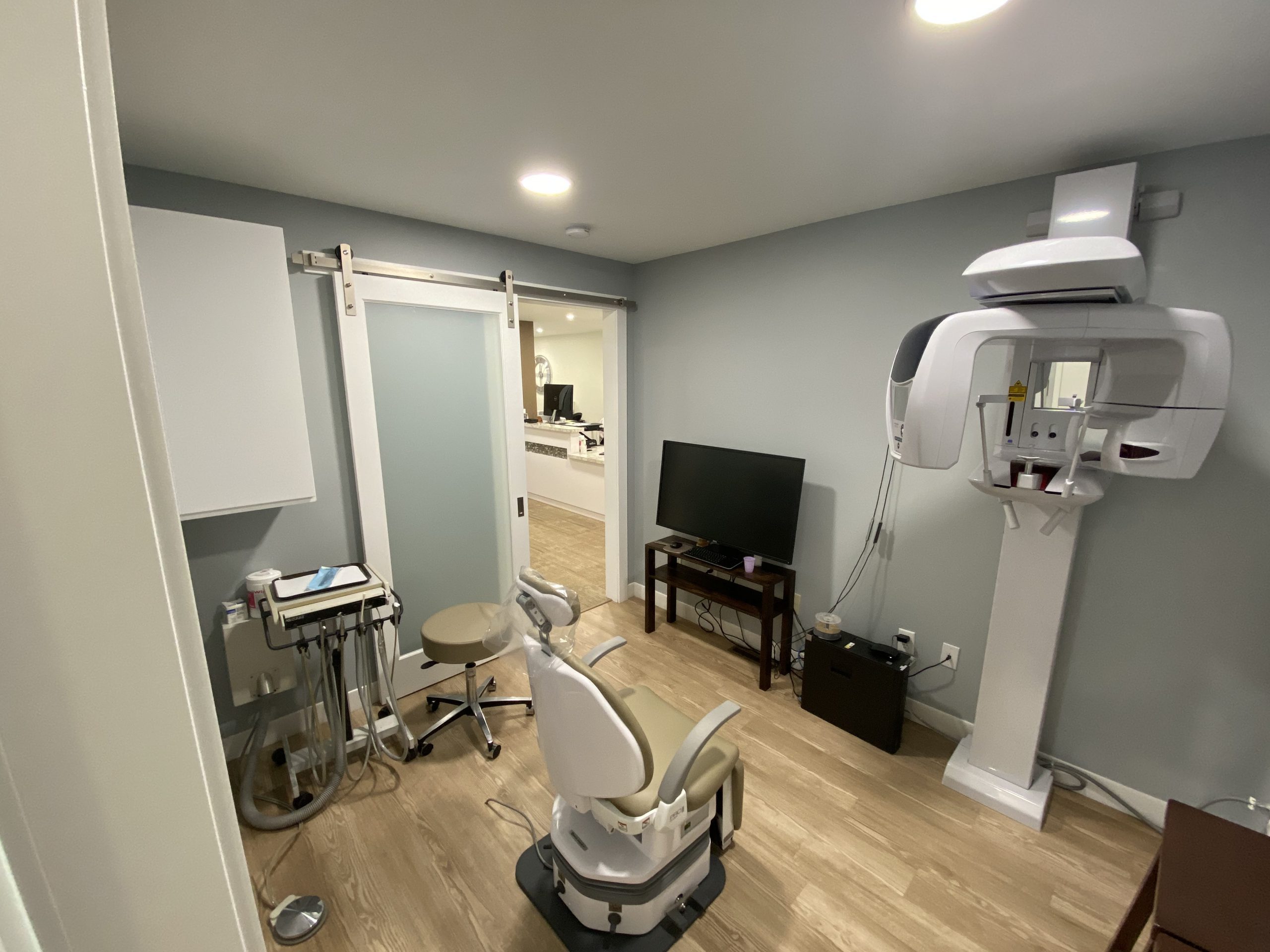 Traditionally, endodontics has relied on a 2-D image to tell us what is happening in a 3-D environment. This has produced some frustration during endodontic diagnosis and has led to some unfavorable treatment outcomes. Utilizing cone beam imaging lets us "see" what is happening in the third dimension. Using this technology we are able to find out, without reaccessing the pulp chamber, "why" cases are failing. Missed canals and perforations as well as simple failures can be seen more clearly in the "third dimension". We can see areas of resorption that are simply not treatable, and thus save the patient time and money trying to "save" a non-restorable tooth. Utilizing the cone beam in certain cases can tell us if a tooth should even be treated endodontically or if we should move to an alternative treatment plan. The cone-beam CT is another "game-changer" in endodontic treatment.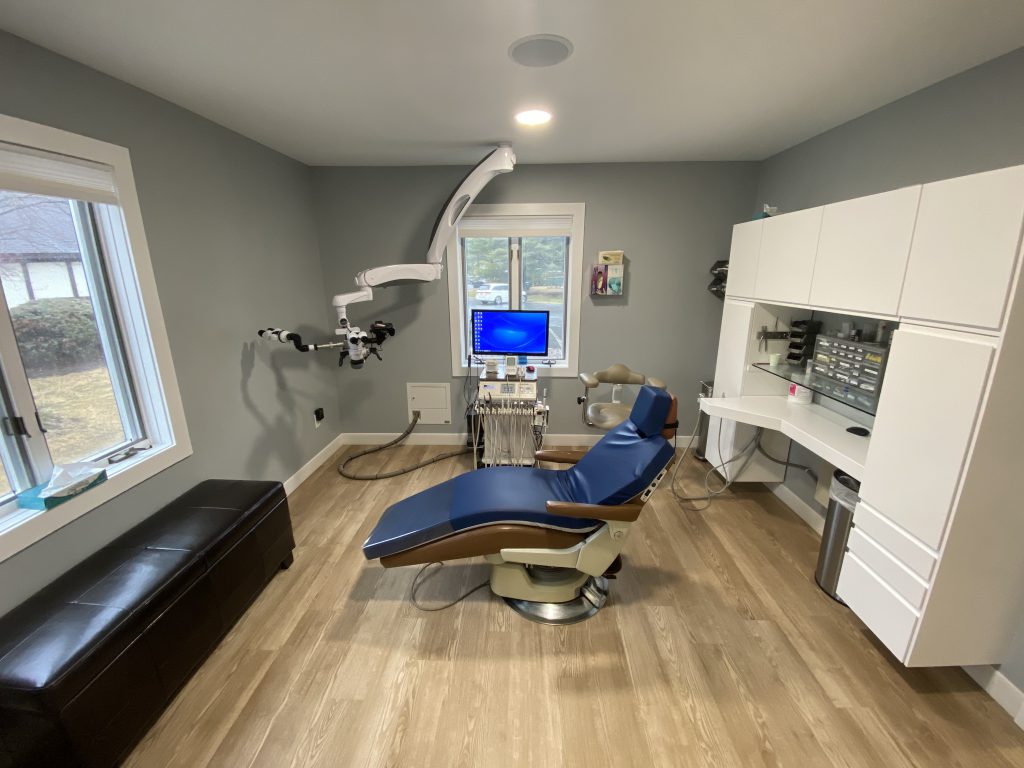 The dental operating microscope is utilized during every single endodontic procedure in our office. Working at high magnification is a "game changer" as far being able to provide predictable, world-class, root canal treatment. Using the microscope, we find more and miss less. We are also able to treat the tooth with a minimum of tooth removal. It has been said that no tooth was made stronger by drilling. If these teeth are going to last a lifetime, as little tooth structure as possible should be removed during treatment. This philosophy is maximized with use of the dental operating microscope. Traditional endodontic access cavities with principles such as "straight line access" and "complete pulp chamber roof removal" are becoming obsolete with the use of the microscope. More dentin is conserved, which intuitively means, the tooth is "weakened" less by our treatment. It is the excessive removal of dentin combined with the patient's occlusion habits that lead to root fracture.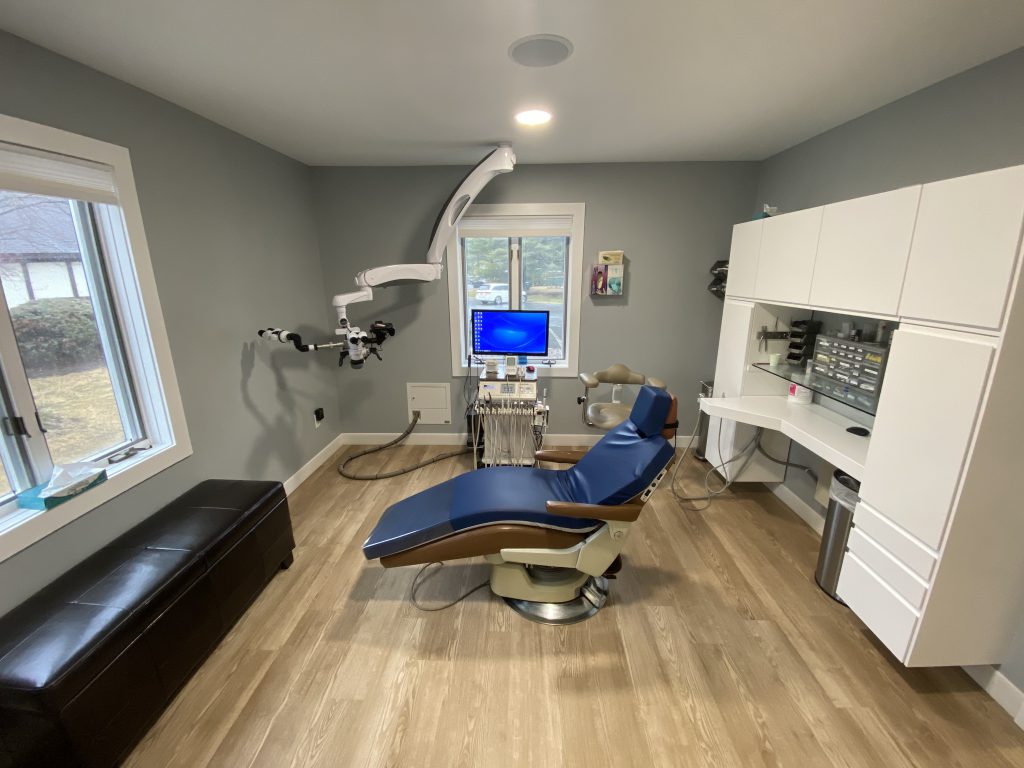 21st century endodontics has been invaded by economics and the push for shorter procedures in less visits. Single visit endodontics is marketed everywhere and even some endodontists have fallen victim to the trend of giving every patient their best effort in one visit. This troubling trend is leading to poorer outcomes and decreased confidence in endodontic therapy.
Here in our office there are cases that we treat in a single visit routinely and there are other cases that we treat with an "n-step" protocol. N-step simply means that we don't complete the treatment (obturate the canals) until the tooth is asymptomatic with signs of radiographic healing. It is a patient-centered approach to treatment rather than a procedure-based approach which is taught by dental reps and endo gurus all over the country. How many cases do you have in your office where the root canal treatment was completed (with gutta percha to the ends of the roots with little puffs) and the patient still can't bite comfortably on the tooth?
By referring your patients to our office this becomes a non-issue. We don't send patient's back to you until they are asymptomatic. If a patient presents with biting pain, the canals will be opened and treated with an intracanal medicament (usually calcium hydroxide). If at the second appointment the tooth is still symptomatic, we will continue to treat the canals with medicaments until the tooth is asymptomatic.
Typically all it takes is two or three visits and everything gets better. On select cases where the success of the treatment is questionable, we will wait until there are radiographic signs of osseous healing to finish the treatment. By practicing this way, the predictability of endodontics increases, you can be sure that you are putting a crown on an asymptomatic tooth, and the patient knows they are restoring a tooth no longer hurts.  A win-win-win.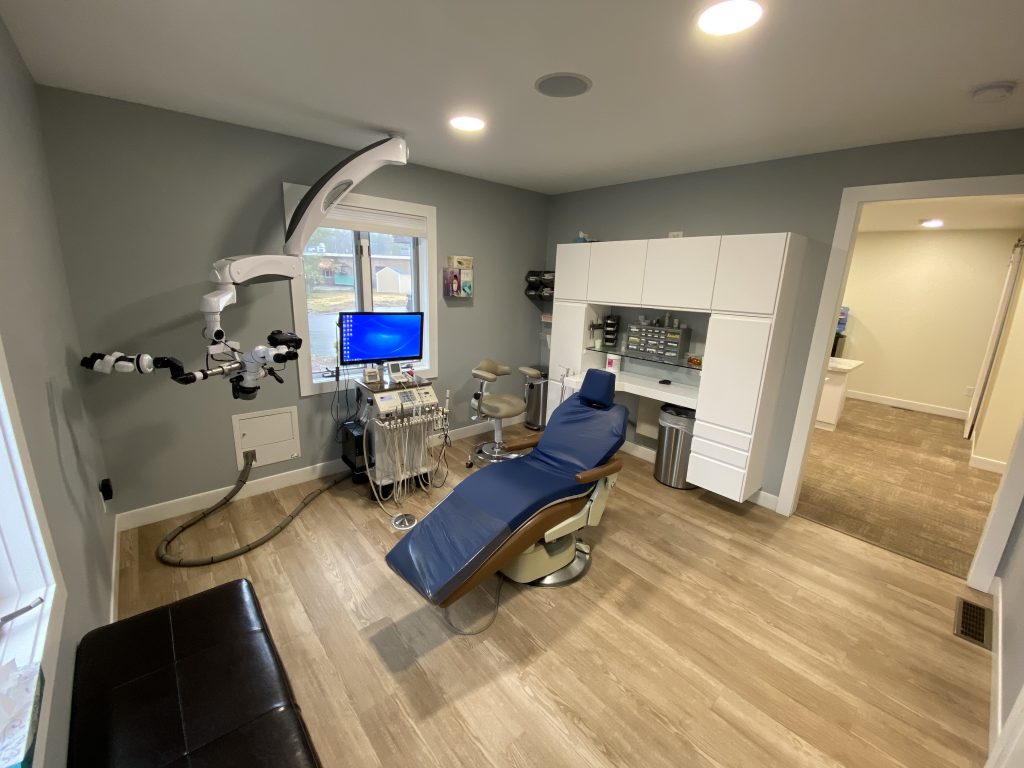 The legacy of referring a patient for a "root canal" and getting the case back with "cotton and cavit" in the access has led to many unneeded failures over the years and a loss of confidence in endodontic treatment for many patients. Studies have shown that when saliva and bacteria are in contact with gutta percha and the pulp chamber, that it only takes a few days for those bacteria to reach the root apex and cause symptoms. Failure of endodontics due to coronal leakage for whatever reason is unacceptable in our office.
Imagine how depressing it is when after three visits a patient leaves our office completely asymptomatic and two years later he/she shows up with a failed root canal treatment due to some kind of contamination of the pulp chamber!! Ask me how I know!! Root canal treatment in our office involves the complete sealing of all "endodontic orifices" which includes the access. This eliminates the possibility of coronal leakage, between office fractures, iatrogenic perforations, "unmotivated" patients, and contamination of the previously cleaned and disinfected pulp chamber due to a lack of rubber dam usage.
Not only that, but by taking a postoperative radiograph of the core buildup, we can know that the buildup margins are closed and the pulp chamber sealed. This also saves you valuable "chair time" when the patient comes back to your office. All that is needed is to place the finishing touches on the crown prep and take the impression. This significantly decreases the time for a crown appointment.  It is another win-win-win situation: I can be sure that there is no leakage into the root canal system; you are saved the time and effort of reisolating the tooth, cleaning the pulp chamber, and placing the core buildup; and the patient wins in that his/her tooth stays asymptomatic. If you desire the tooth be temporized please let us know and we will accommodate your request to the extent possible.
We use TDO Software as it is considered the best endodontic software available. It is used to manage all patient records and information and has comprehensive modules that make our office paperless, a great convenience for our patients and referring dentists.  The website integration allows our patients to securely access the site to complete the medical history and consent forms online before their appointment.
The software allows our referring dentists to make referral and receive their patients' reports and imaging through secured HIPAA compliant portal right after the patient is seen.  This technology enables us to diagnose and treat our patients more efficiently and to communicate more effectively with both the patient and referring doctor that is secured and HIPAA compliant.
Mountain View Endodontics closely follows all guidelines from O.S.H.A, the American Dental Association and California Dental Association.  Your safety is our number one concern.
Our sterilization equipment is monitored daily for 100% effectiveness.
Our dental equipment uses a self-contained water supply that delivers sterile water during all procedures.