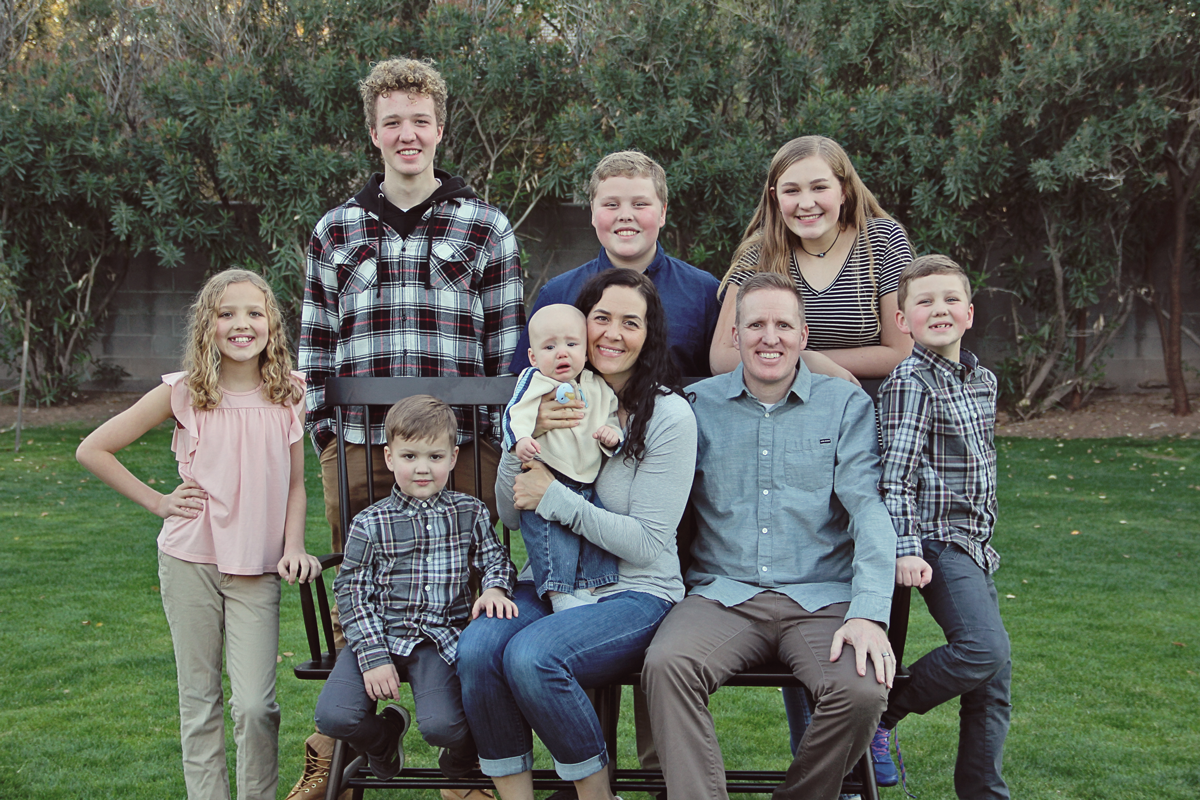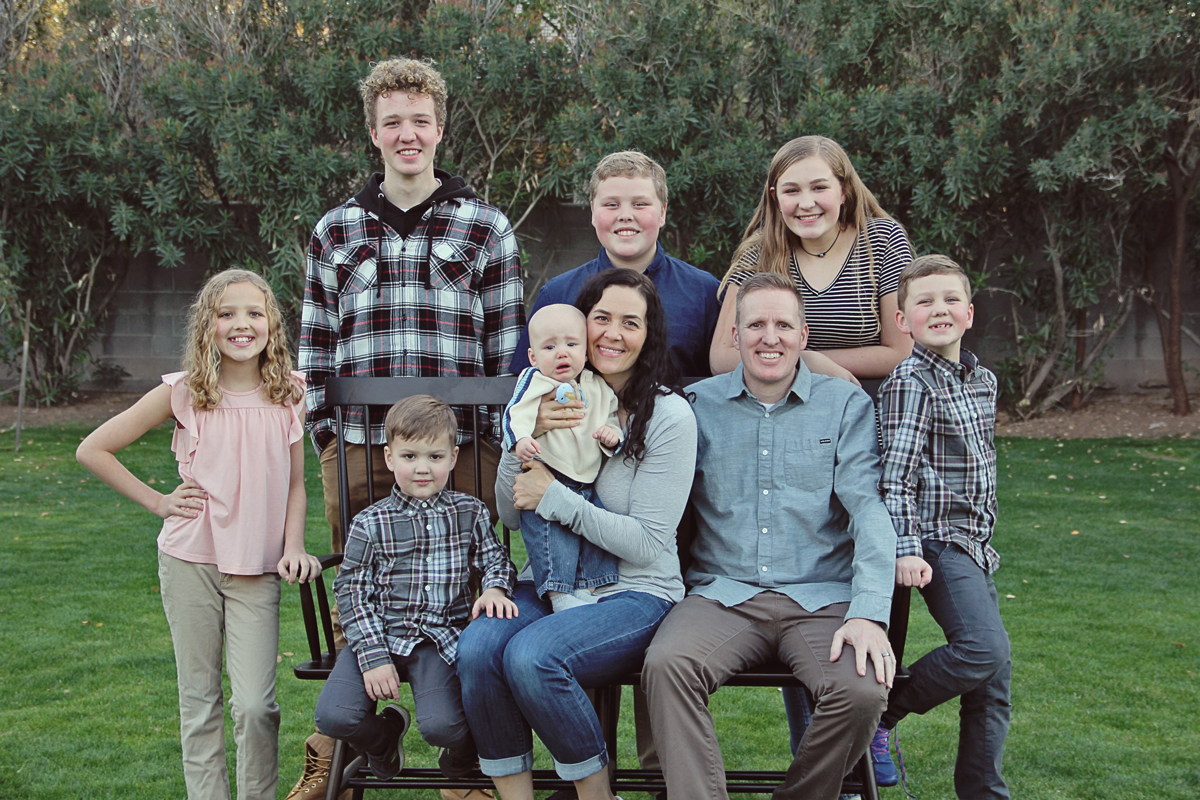 Kirk Huffaker, DMD, MDS - Endodontist
Dr. Huffaker is a native of Mesa, Arizona. He is the oldest of six children and is the only member of his family that does not still live in "The West." His father is an industrial electrician and his mother teaches physical education at an elementary school. He grew up thinking that he would be an actor, or a rock star, or even a doctor, but he settled for being a car detailer, pizza delivery boy, and used car lot attendant. When he turned 19, he left Arizona to serve a 2-year mission for the Church of Jesus Christ of Latter-day Saints. He was assigned to the Honduras Tegucigalpa Mission where he built homes, dug ditches, spoke Spanish, had doors slammed in his face, and did a lot of "growing up". When he returned alive from Honduras, he attended Ricks College (now BYU-Idaho) and while there, decided to pursue a career in dentistry.
He graduated from Ricks College with an associate degree and continued his education at Brigham Young University in Provo, UT. While going to school he had a part-time job teaching Spanish to newly called missionaries at the Missionary Training Center of the Church of Jesus Christ of Latter-day Saints. It was there that he met his wife Bonnie (who was also a Spanish teacher) and they were married 3 months later!! They both finished up their bachelor's degrees and moved back to Arizona so that Bonnie could finish her student teaching while at the same time being pregnant with their first child.
While in Arizona, "not-yet" Dr. Huffaker taught Math and Science at a high school in inner-city Phoenix where he learned a handful of gang signs and gained a great appreciation for the hard work that full-time educators do.  After their short stay in Arizona, they traveled to Cleveland, Ohio where Dr. Huffaker attended dental school at Case Western Reserve University. Between his first and second years of dental school, he worked as a research assistant in the endodontic clinic and it was during this time that he became interested in all things "root canal". He graduated from CWRU School of Dentistry in 2006 and began his 3-year endodontic residency at the University of Connecticut Health Center in Farmington.
Finally, in 2009, Dr. Huffaker, his wife, and their 4 children moved to the Adirondack region of New York state to begin private practice as an endodontist. Since that time, they have added 3 more boys to the mix making a total of 5 boys and 2 girls.  Dr. Huffaker and Bonnie are currently quite busy with work, church activities, piano lessons, saxophone, euphonium, and tuba practice, swimming and basketball, and trying to find good Mexican food in the Northeast!! Dr. Huffaker enjoys singing, playing the guitar, mountain biking, and pretending to be a movie and food critic as much as possible. He does not enjoy lifting heavy objects in his basement, but his food critic hobby makes this practice necessary.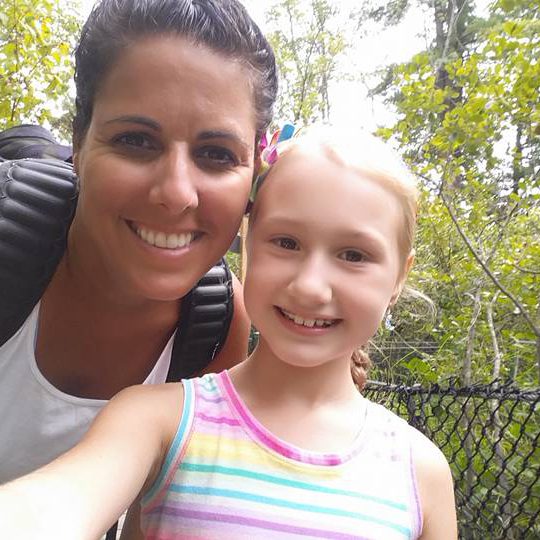 Kari Alden - CDA
Kari Alden was born and raised in Hometown, USA…Glens Falls, NY.  She graduated from Glens Falls High School, attended a couple of years of college at Fulton-Montgomery and then settled down in our area to raise her daughter Lola.  Over the years she has worked at many different local businesses from Shapiro's in Aviation Mall to Ace Hardware on route 9.  During these years she gained an understanding of how to effectively interact with all the different personality types of people walking around our community.  She also developed a penchant for excellence, hard work, and organization.  All of these characteristics led her to a career in health care.  She earned her degree as a Certified Dental Assistant at Hudson Valley and has been working in the dental field since June of 2006.
Aside from being a world class dental assistant trained in microscope use and microsurgery, she is active in her large extended family.  Most weekends she can be found painting walls, installing shelves, moving furniture, helping hook up electronic devices, babysitting nieces/nephews, etc, etc.  Basically, when someone needs some help, Kari is who they call.  She is a very service oriented human.  She is fiercely independent and has passed on this character trait to her daughter.  She is passionate about caring for her daughter and teaching her how to be a successful human being.  Kari also enjoys playing card games competitively, going for bike rides not competitively, dancing to the music of Aquanet whenever possible, and eating cereal for dinner.  She can often be found lifting heavy objects in a CrossFit gym before the sun comes up, which allows her cereal habit to flourish.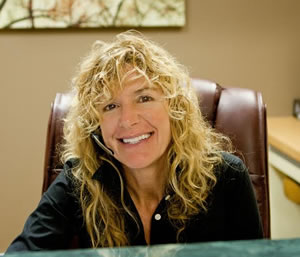 Jill Cottrell - Office Manager
Jill Cottrell grew up here in the Adirondack region and graduated from South Glens Falls High School.  Since finishing high school she has been working in the dental field either as a dental assistant or an office manager, which means she has been working in a dental office for over 25 years.  Needless to say, she is deeply knowledgeable about most things involving treatment, protocol, billing, and insurance in the dental world.  She can answer most questions that you can think of and is an excellent resource in regards to your treatment in our's or any dental office.
Jill is also a licensed real estate agent in the state of New York and as such is very knowledgeable with regards to living in our particular North Country region.  She is an avid snow skier, trail hiker, and world traveler. Not only does she understand the inner workings of almost everything about dental insurance, but she knows even more about the hidden trails and hikes of the Adirondack region.  She is a world-class wine connoisseur, hairstylist, and online shopper. Her compassionate nature, cheerful personality and contagious laugh brighten the office more than the LED lighting. She is the glue that holds our small office family together.  To know her is to like her immensely.